GROOM X ONE TREE PLANTED - August 2023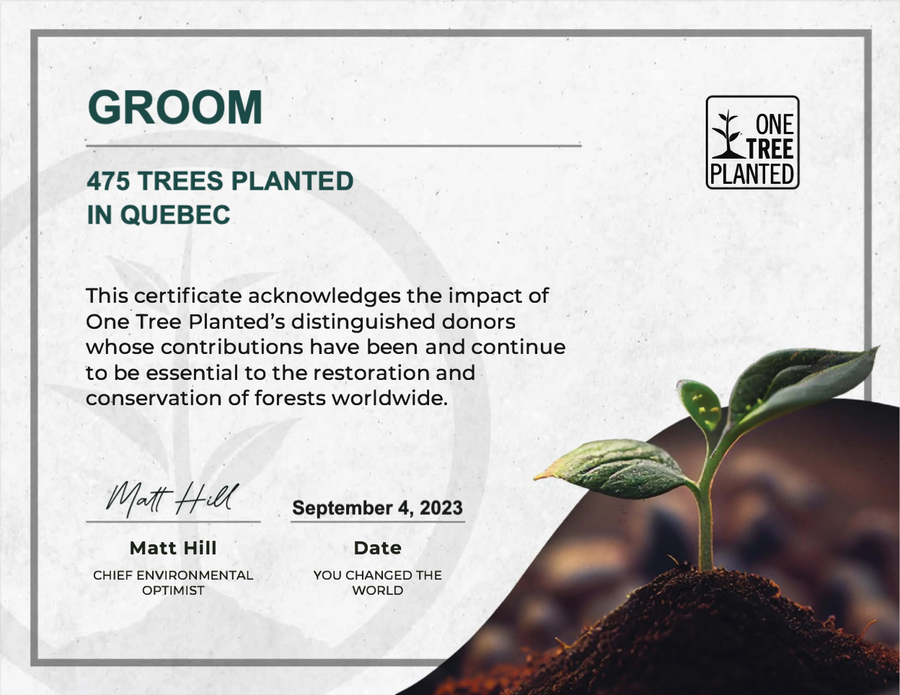 Historical forest fires have made the news this summer. Thanks to you, GROOM has planted no less than 475 trees!
Like many we have been horrified by the scale of forest fires raging in Canada this summer, as well as the unprecedented smog levels in Montreal, our home city.
In all humility and at our own scale, we wanted to do something about it.
For the whole month of August 2023, each online order equalled to one tree being planted in Canada by the expert and dedicated team of One Tree Planted.
As a result, it is a total of 475 trees that were financed through this initiative.
Care to add some of your own to the lot? It's done in just a few clicks right over here.
Be warned, it's kind of addictive! :)