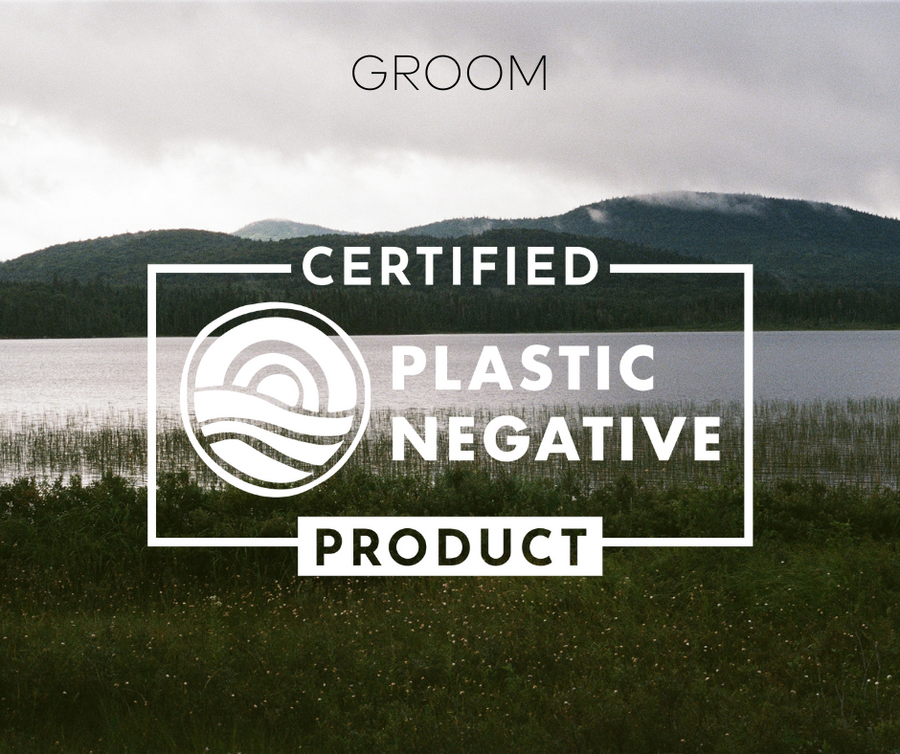 It is our great pleasure to announce that since March 1st, 2021, GROOM has been certified Plastic Negative!🌱

This certification allows us to officially claim that for every plastic component used in our packaging or operations, twice its weight in plastic pollution out of the environment by our partner, rePurpose Global.
In 2021, issues linked to plastic pollution were well documented. Unfortunately, despite its drawbacks, plastic is hard to avoid in our industry, especially for products used in the shower.

Until reliable replacement solutions are available, we choose to tackle the issue head-on by obtaining this certification. This initiative goes hand in hand with our ambitious environmental commitment (learn more here).

On top of funding the direct removal of plastic pollution, this partnership with rePurpose Global allows us to support waste management and recycling research while offering better conditions to marginalized workers.

Of course, none of this would be possible without your help. Thank you for helping us change the world from the bottom of our hearts, one morning ritual at a time. 
Visit the GROOM x rePurpose Global microsite to learn more about this initiative.